Life Through the Lens: P.5 Photo Exhibit Open Call
"Life Through the Lens" is a photo exhibit presented by the Press Club of New Orleans that will showcase the history and culture of Southeast Louisiana, its people and its environment through the lens of journalism.
The final exhibit will pull together images from an assortment of photographers and will explore the connections between the region's past and present, focusing on issues of community and culture, environment and place, equity and resilience and how they have been presented for the consumption of news audiences. These works will be visually stimulating and narrative, culturally relative and capable of standing as works of journalism as well as conceptual art. The final selections will be exhibited as part of Prospect New Orleans international triennial P.5, which will be on view from October 23, 2021, to January 23, 2022, in New Orleans, Louisiana.
Dates and Deadlines (all deadlines are Central Standard Time)
Call for Photography Announced: June 14, 2021
Deadline for Entries: July 30, 2021 at Midnight CST
Opening of Public Exhibition: October 23, 2021
Closing of Public Exhibition: January 23, 2021
Awards: $1,000 First Place; $500 Second Place (see Terms & Conditions)
Photo submissions for the Open Call are being accepted now via Submittable.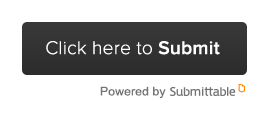 Just as the news media is accessible to all, an important goal of this exhibition is to ensure that it too is accessible to all. Thus, we are intentionally bringing the exhibition out of a traditional gallery into a space in which the public freely gathers in celebration and community while supporting local businesses, particularly as they work to recover from the pandemic shut down.
The final exhibition will include 12 photos on display as the final selections for exhibition at both Hotel St. Vincent and Old No. 77 Hotel. A digital photo gallery will be set up by the Press Club to display other submissions not selected for public showing.
The exhibition also includes public programming such as a welcome reception, panel discussions and artist talks, observing health and safety guidelines in accordance with mandated pandemic restrictions. P.5 will be on view from October 23, 2021 to January 23, 2022.
Read Open Call Terms & Conditions.
Photo 1: Ace & Ashton by Sophia Germer, NOLA.com | The Times-Picayune. Photo 2: Jazz Fest 2019 by Larry Everage.